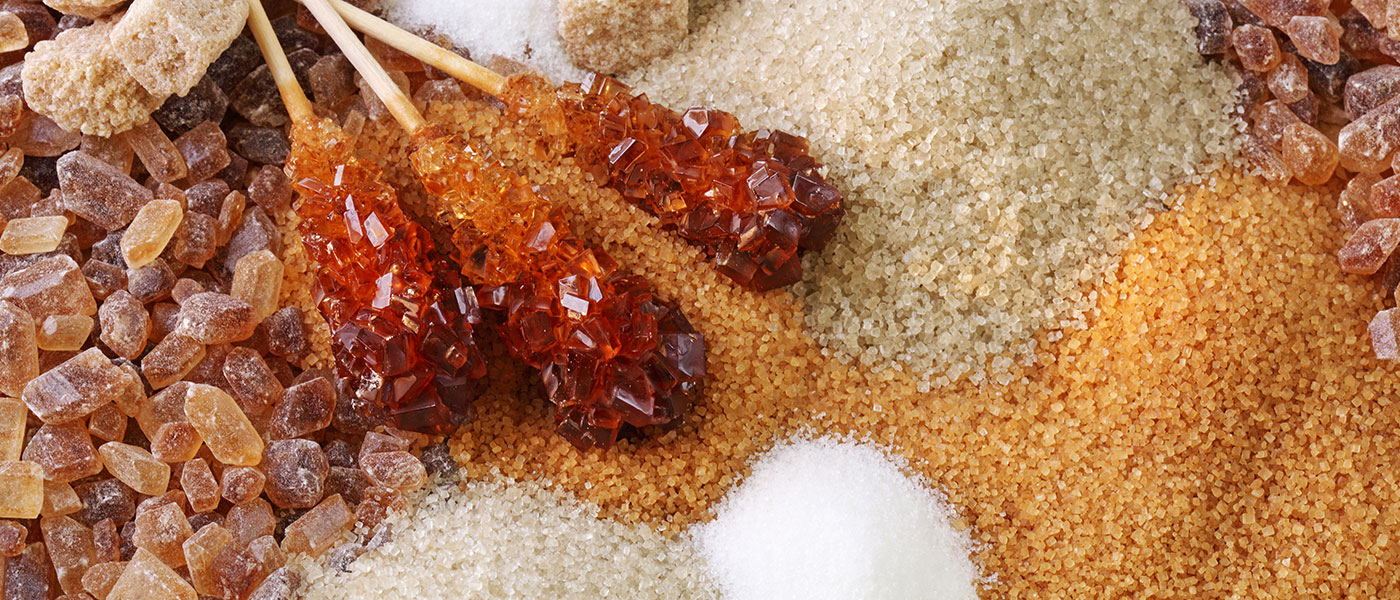 The Silver Weibull Batch Centrifugal can be delivered either in Battery or Stand Alone configuration. The standard unit is equipped with AC/PWM (IGBT) electrical drive. Controls are state of the art PLC to allow complete centrifugal operation and flexibility in centrifugal sequencing to assure peak efficiencies during all modes of operation.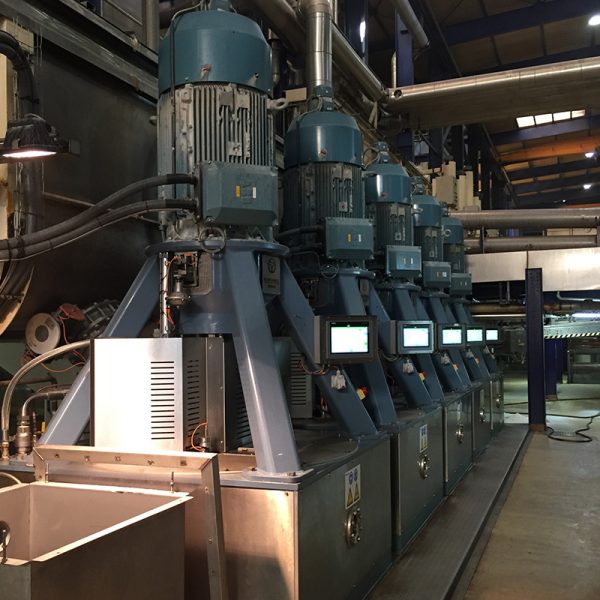 Batch Centrifugal
–  stand alone or battery

Silver Weibull sales department will help you compose the correct size and capacity of batch centrifugal equipped with accordingly accessoirs in correspondance to the customers production requirements.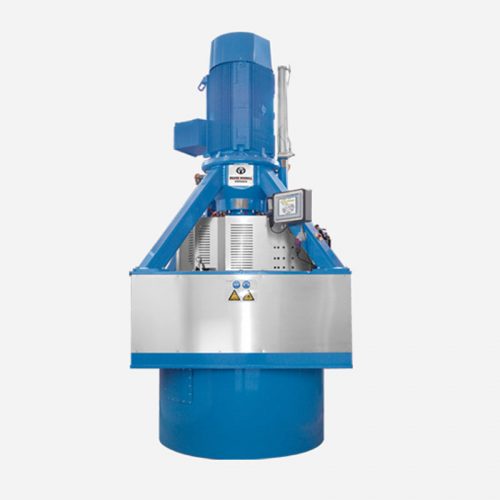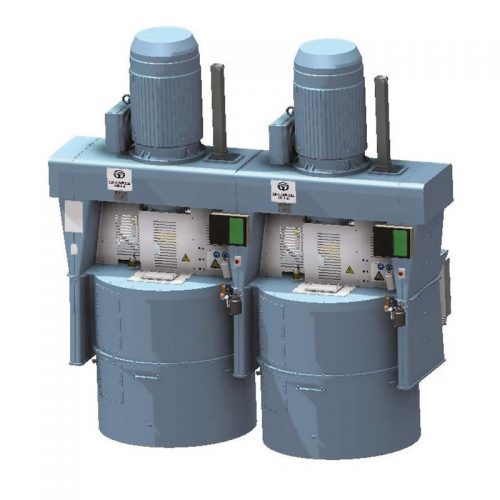 Silver Weibull batch centrifugals are designed after their Geometric charging capacity. Practical charging capacity can be around 10% higher depending on massecuite properties.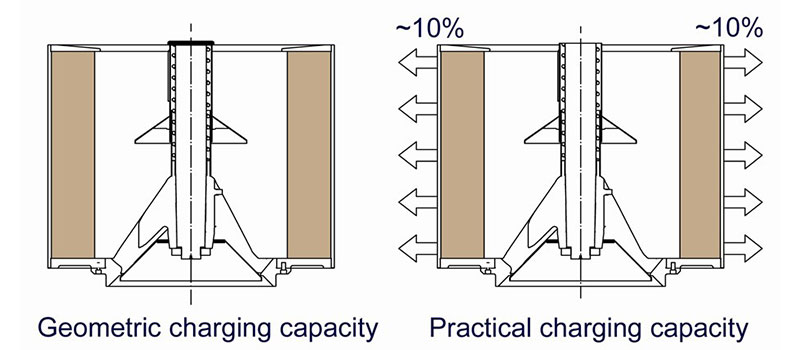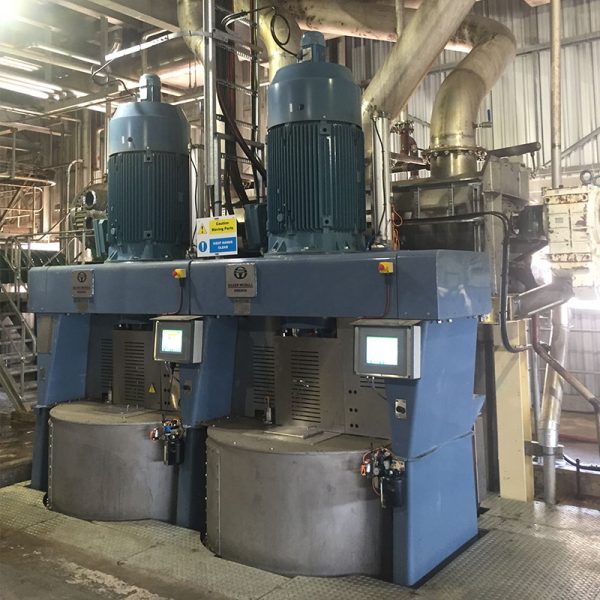 This page shows some of the important features such as unique user-friendly controls and very low maintenance needs.
Automatic control of main gate in 10 steps:    
Constant average charging time and thus constant massecuite flow.
Maximum utilisation of basket capacity.
Maximum safety against overcharging.
Minimum wash water consumption.
Maintenance free main gate control system.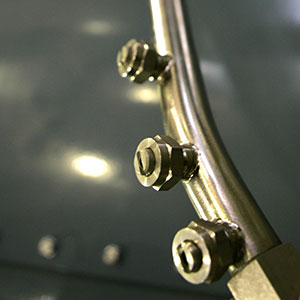 Optimised spray pattern and direction:
Minimised influence on wash spray by air turbulence
Overlapping spray nozzles ensure uniform spray
Low wash water pressure:
No splashing against sugar surface
Low water flow rate
Possibility to use other wash medias like steam, thin juice etc. by adjusting the pressure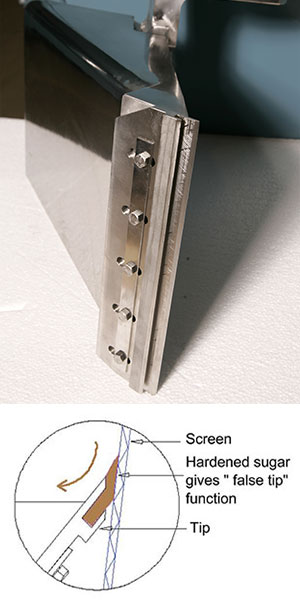 Rigid design:
Limited blade height:
Small horizontal forces make centring device unnecessary
Patented Dual Tip:
100% clean screen even at lock lap junction independent of sugar properties
Self adjusting due to sugar collected in the dual tip and fills the gap between the tip and the screen
Minimum wear on screens
Minimum impact from plough blade on screens
Minimum screen wash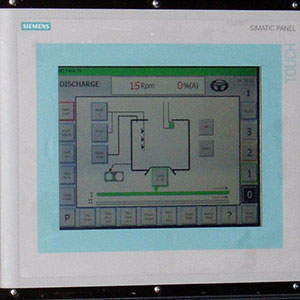 All the SW batch centrifugals are equipped with 12" touch operations panel.
The SW batch centrifugal is most likely the most user friendly machine in the world.
The touch panel where all functions and information are reached by selecting different screens.
If the area where the function or text is placed is pressed the selected function is displayed on the screen.
When a push button is pressed or a function is active the push button or function text area change colour.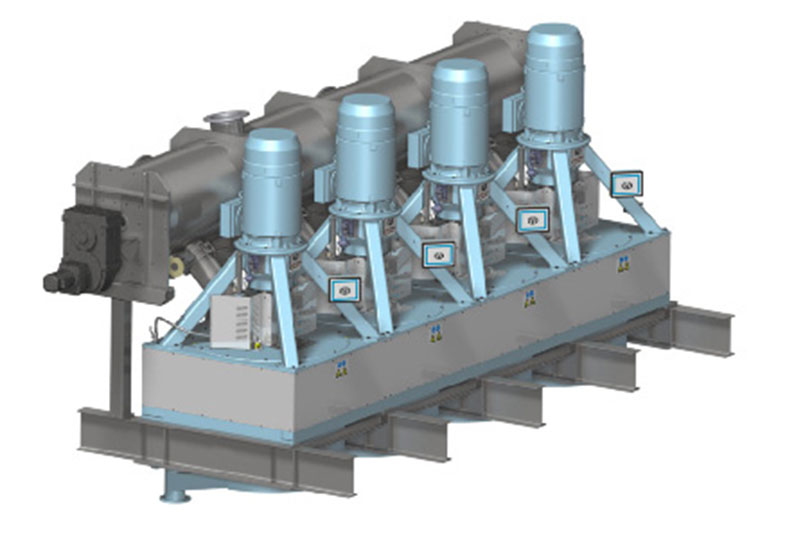 Examples of Optional Equipment
Feeder Mixer
Sugar Trough
Tools
Syrup Separator
Syrup Injection System
Double Massecuite Inlet
Second Wash Valve
Wash of Inlet and Plough Blade
Low total installation cost
Reduced maintenance long service life
Rigid dimensions
Stainless steel accessories
SKF long life bearing system
Access to spare parts and service
Low operating cost and high production
Patented plough blade tip = clean screen and long screen life
Controlled charging = always full basket
Optimum process control
Excellent running quality and stability
Optimum geometry gives very high stability
Balanced massecuite distribution = Vertical wall
Low energy consumption
PWM Drive technology
Optimised wash system = Low sugar losses
Advanced computer control and sequencing of centrifugals