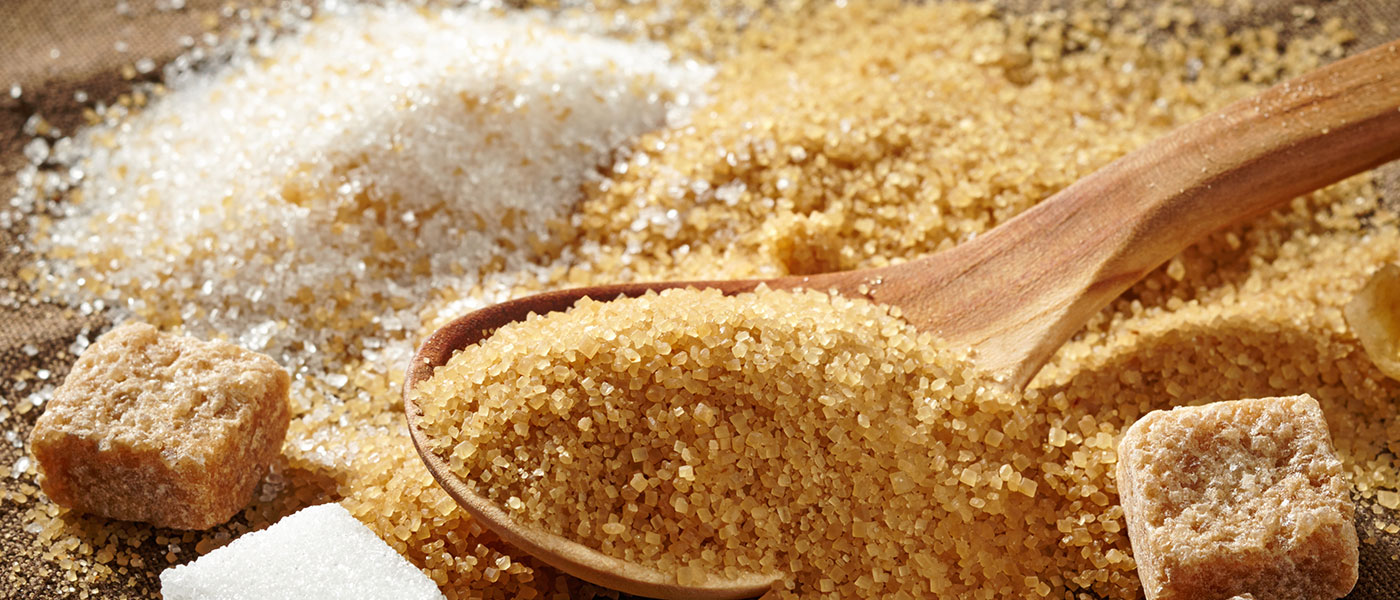 Silver Weibull continuous centrifugal offers lower cost per ton sugar produced due to high efficiency, low energy consumption and low maintenance cost.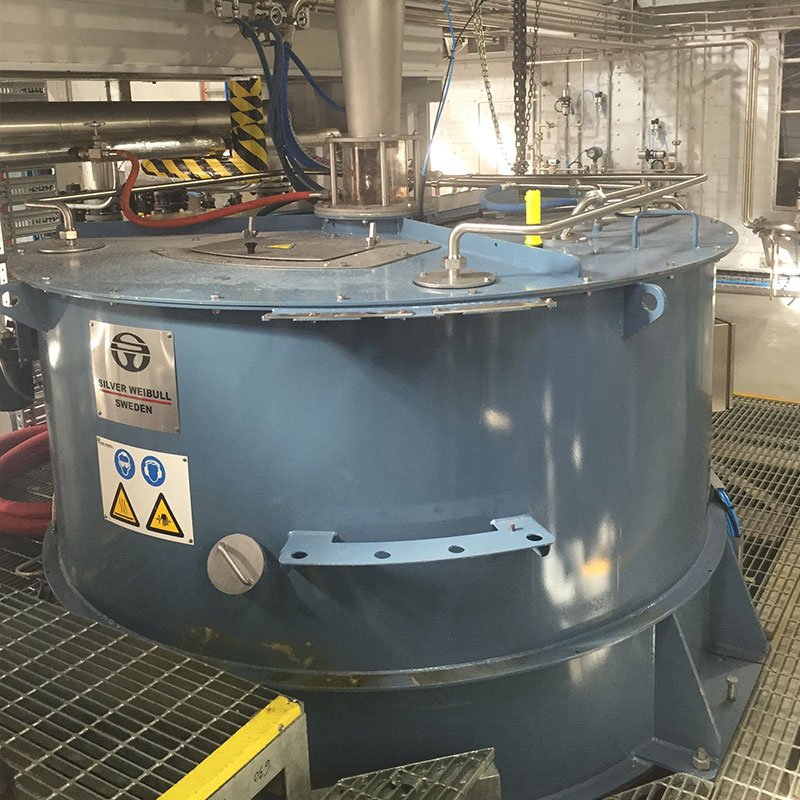 Advantages
Enclosed inlet with silvortex heater
Multistep massecuite distribution
Duplex ss basket
Unique basket flange design
Long life bearing system
Low stress belt drive
Common basket and syrup casing suspension
Capacity up to 70 metric ton massecuite/h.
Everything included, no hidden cost
Continuous DX is a new member in the Silver Weibull product range. The DX require less space replacing old smaller with new larger centrifugal.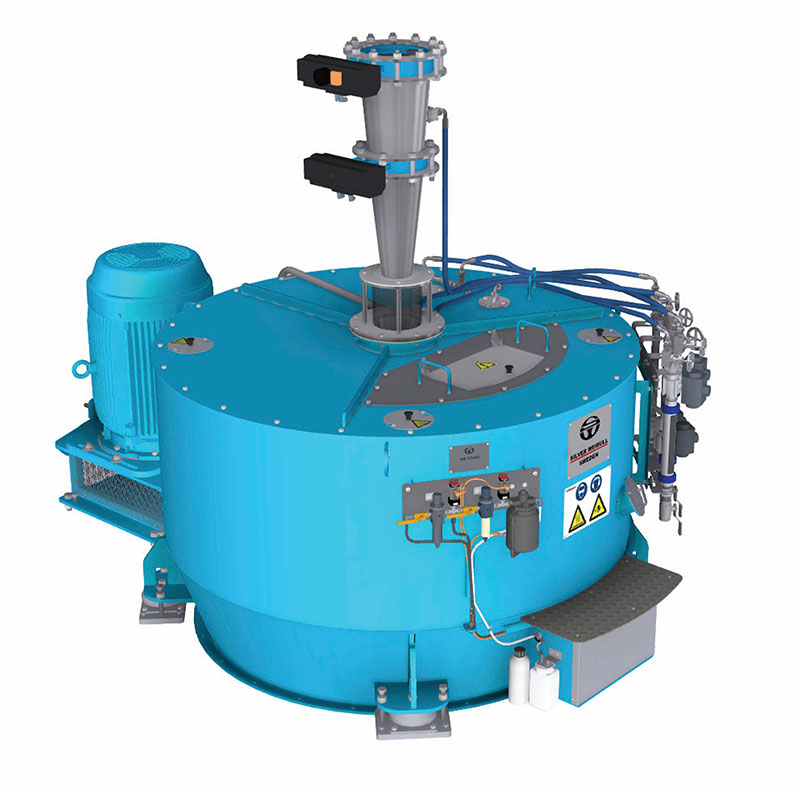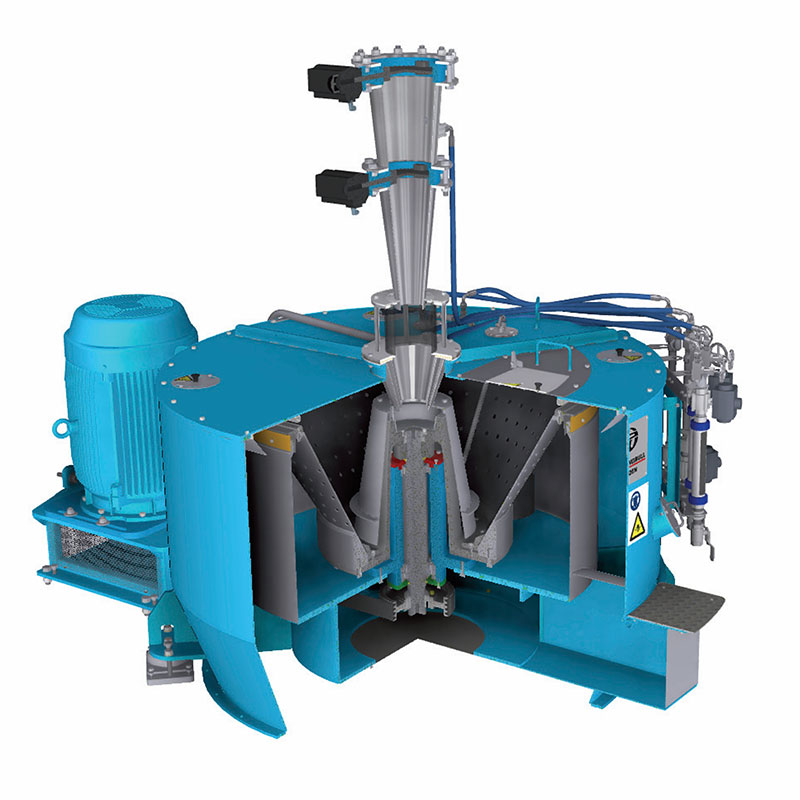 Vibration damper on outside
monitor casing for
easier maintenance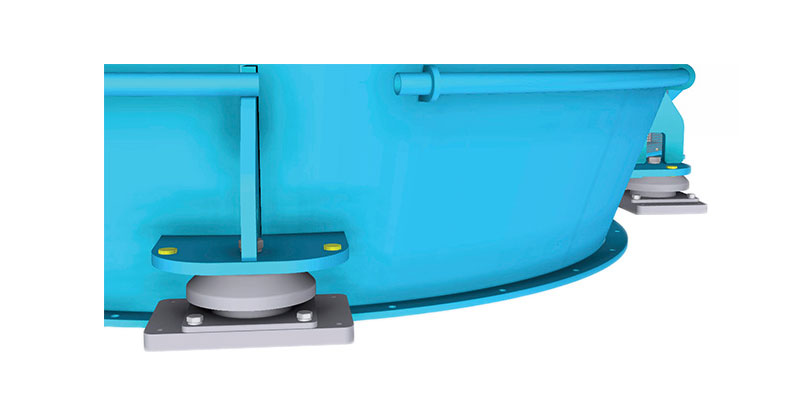 Working with high quality material and unique design is of greatest importance and will reflect on safety, service life, maintenance and reliabitliy.
Massecuite feeding system
 Sugar discharge from basket
FEATURES:
Sight glass
Silvortex heater
Feed cup on top of bearing system
Deep bell
Butterfly control valve
Profiled screen clamp ring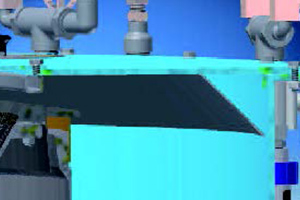 FEATURES:
Unique basket flange
Crystal deflector
BENEFITS:
The crystals leave the flange at the flange inner radius which gives lowest crystal speed:  – Minimum crystal damage – Minimum energy loss
No crystal built up in the monitor casing and no wear of the casing wall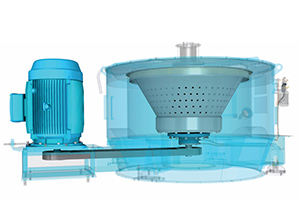 FEATURES:
Poly V drive belts
Drive motor mounted on bracket
Taper Lock pulley bushings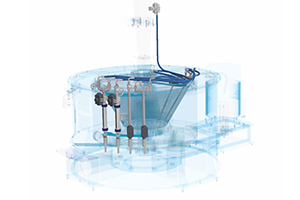 FEATURES:
Complete delivery including flow meter, control valves, hoses etc
OPTIONS:
Automatic shut off ball valves
Affination media system with flow
meter etc
Bearing system with belt pulley
Syrup casing and rubber mounts
FEATURES:
Heavy dimensioned bearing system
Long distance between bearings
Oil mist lubrification
Bearing status sensor for lower bearing
Basket CG below upper bearing
BENEFITS:
Very long service life
Strong and stiff suspension of the basket
Over pressure in bearing house, cooling effect and effective lubrication
Easy to check bearing status without dismantling
Highest stability of basket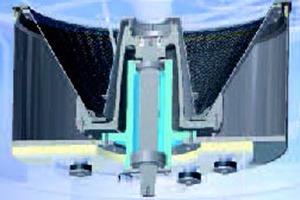 FEATURES:
Unique geometry of the syrup deflector at basket shroud
Filler pad under syrup casing
Symmetrically placed rubber mounts
Shell and deflector in stainless steel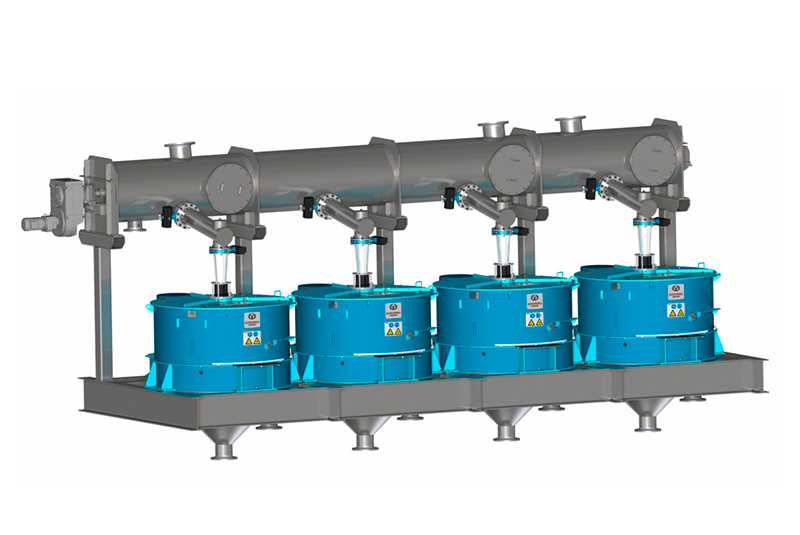 Continuous Centrifugals with feeder mixer, horizontal inlet and affination trough
Examples of Optional Equipment
Automatic feed control
Internal magma mixing
Internal melting
Automatic chut off ball valves
Affination media system with flow meter
Second Wash Valve
Wash of Inlet and Plough Blade
Lowest maintenance cost
Duplex stainless steel basket, shroud ring and bell
Inlet, wash pipe, sugar deflector etc. in stainless steel
Long life bearing system with oil mist lubrification
Long life power band drive belt
Non contact sealing system of "cyclon" principle between basket sealing ring and syrup casing.
Highest production
Effective massecuite distribution system gives perfect coverage of screen
Water and steam addition in inlet
Lowest energy consumption
Enclosed inlet, no "fan effect" by the basket
Edge on basket for early sugar discharge
Many big filter holes in basket for quick syrup evacuation